27 Easy and Free Baby Blanket Knitting Patterns
Discover the joy of knitting baby blankets! We've handpicked free, easy knit baby blanket patterns and expert tips on designing the coziest afghans for your little ones. From choosing the right yarn to adding adorable finishing touches, we'll guide you every step of the way.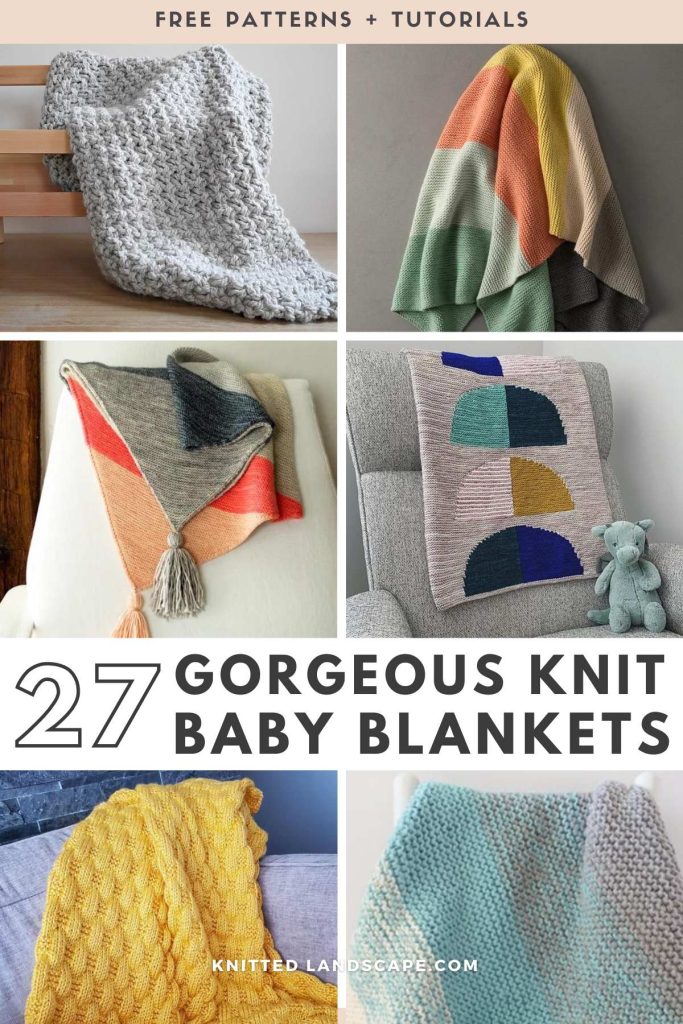 Keep reading for tips on what to look out for when designing a simple blanket, from safety to size.
Also, consider the stitch and row repeats. Stitch repeat is the combination of stitches in a row. Row repeat means how many rows of certain stitch repeats you need to achieve your desired pattern or motif.
Do you want to concentrate on a challenge or a relaxing, brain-off project? More complex knit blanket patterns will have longer row repeats and more varied stitches.
The hardest part of a colorful knit baby afghan is often choosing the right color combination. Yarns like Lion Brand Color Theory remove this guessing game, as every mix of shades looks stunning together.
If constantly swapping out yarn scares you, opt for a self-striping yarn like Lion Brand Mandala to do the color changing for you.
While edges and borders are cute, they also have practical uses.
Add a border to your knit baby blanket can help:
Make a curling stitch lay flatter.
Increase the size of a blanket that turns out smaller than you wanted.
Add a contrasting pop of color without changing colors throughout the main blanket pattern.
27 Free Baby Blanket Knitting Patterns
This free pattern collection has something for everyone, whether you prefer a printable pattern or video tutorials. Perhaps you want some inspiration before you design your own blanket pattern.
Find your flavor for your next knit baby blanket project here.
Yarn Suggestion: Lion Brand Feels Like Butta
This worsted-weight yarn captures the irresistible feel of chenille without its delicate nature. Not only is it machine washable and dryable, but also gentle on sensitive skin.
Yarn Suggestion: Lion Brand Oh Baby and Lion Brand Baby Soft
DK weight yarn is versatile and keeps your baby cozy but not too hot. The baby-specific Lion Brand options offer an assortment of shades in lightweight and fine yarns.
Yarn Suggestion: Lion Brand Basic Stitch Anti Pilling
I've tested this yarn with lots of machine washing, and it actually does live up to the name.
If you find a larger knit afghan pattern you love, consider making it in a lighter (AKA thinner) yarn to make it the appropriate size for a baby.
Pro Tip: A blanket-specific yarn like Lion Brand's super bulky I Wanna Make a Blankie chenille-style yarn comes in a cake with enough yardage to make a 42" square blanket. This can be an easy and affordable way to knit blankets for baby gifts or charity.
FAQs